When you are preparing for a new fencing installation, you will have many factors to consider. Along with choosing a vinyl fence or metal fence material that meets your specifications, you will also need to figure out the perfect layout for your installation. A company that offers fencing in Bergen County can help you determine where your fence should be placed on your property. By following local restrictions regarding property lines and fencing, you can avoid a fine. Here is a look at how to determine whether your fence can be placed along your property line.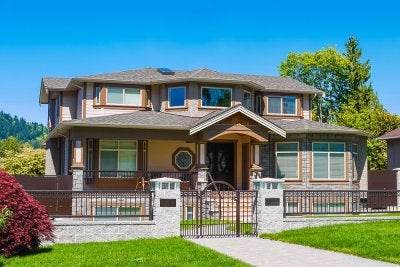 Schedule a Survey
If you want to place your fence as close as possible to your property line, you will need to make sure that you have your property line mapped correctly around your yard. In order to stake out the exact dimensions of your property line, it may be necessary to schedule a professional survey. During the survey, a team of technicians will use special equipment to figure out where your property line sits around your home.
Examine Local Regulations
Determining whether or not to place a fence on your property line may also be affected by your local regulations. Certain cities and counties have setback restrictions, which require homeowners to place their fences at a certain distance back from their property lines. If you are uncertain whether setback restrictions apply to your fencing installation project, do not hesitate to contact your local authorities.
Talk to Your Neighbors
Once you have surveyed your land and checked out your local regulations, your final step should be to have a conversation with your neighbors. When you build a fence right along your property line, you will be creating a border along their backyard, as well. If your neighbors are happy with your fencing installation plans, you should feel free to go ahead and begin construction. In the event that your neighbors feel that your fence may be encroaching on their property or view, you will need to reach an agreement prior to your installation.

When you are planning your new fencing installation, your contractor may recommend that you build a PVC fence in your yard. A PVC fence will be extremely durable and ready to withstand all types of weather conditions. Additionally, you may find that PVC is less expensive than metal or other fencing materials. With services from a company that specializes in plastic fencing, you will be able to build a beautiful Hillsdale fence.
If you are considering whether PVC will be the best material for your new fence installation, it may be helpful to learn some essential information about this product. PVC, or polyvinyl chloride, is among the most popular fencing materials on Earth. The origins of PVC can be traced back to 1835, when this product was originally produced in a lab. Since PVC is inexpensive and easy to produce, it makes an ideal material for new fencing. The moisture-resistant properties of PVC make this type of fence perfect for homes that are in moist or humid climates.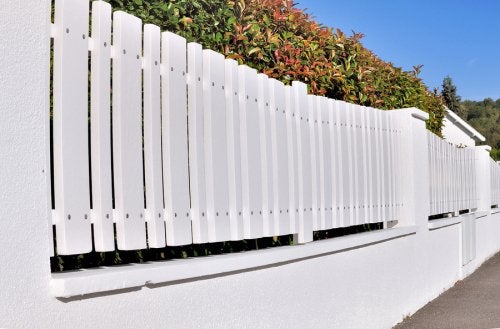 If you want to add value and appeal to your neighborhood, you might consider designing and building a new playground. A playground can provide the perfect space for family with young children to play and enjoy the fresh air. As you are planning your new playground, consider placing an aluminum fence around its perimeter. A company that offers fence installation serving Bergen County will be able to provide you with various fence designs that are perfectly suited for your playground. To help you embark on your project, here are some handy tips for designing a neighborhood playground.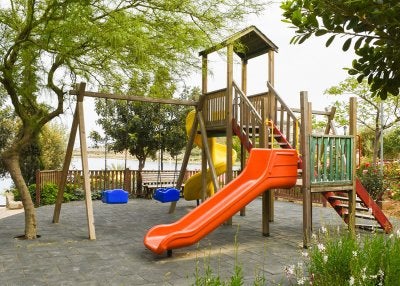 Find the Perfect Site
In order to design the perfect playground, you will need to find the right site for your installation. Ideally, your playground will be located in a park, school, or other outdoor area. You may want to find a site that is fairly flat so that you can easily install your play structures. It may also be beneficial to place your playground as far as possible from busy streets and intersections. If your neighborhood already has a central park, this may be the perfect site for your new playground.
Choose Your Play Structures
After you have chosen a site for your playground, you will be ready to choose the various play structures and other elements that can be used by children in your neighborhood. Today's playgrounds can be equipped with a variety of features, including slides, jungle gyms, spinning toys, and sensory environments. Consider asking other parents in your neighborhood about the elements that they would like to see in the new playground.
Plan for a Fence Installation
In order to keep children safe while they are at the playground, you may want to plan ahead to build a fence around the site. An aluminum fence can border the perimeter of your playground, and your durable fencing installation will prevent kids from wandering away during playtime. An experienced fencing contractor can help you build the perfect fence for your new playground.

If you want to add style and appeal to your fencing installation, consider building a vertical garden. In this video, you will learn about the tools and materials that you will need to construct your vertical garden. Using some basic lumber and hardware, you can create planters that can be installed on your fence. A company that offers fencing in Bergen County can help you to plan out your design.
When you hire a team of garden fencing technicians to help you with your new fence, you will be able to build a fence that enhances the beauty of your landscaping. Whether you are seeking a strong metal fence or a lightweight PVC fence, your contractors can provide the right materials for your project.

As important as it is to have fencing in Bergen County that you love the look of, you also need to consider how much time you can spend on maintenance. Some fence designs offer surprisingly attractive aesthetics that mimic other materials, but you don't have to put nearly as much work into maintaining them. A vinyl fence may replicate the look of other fencing materials without demanding the same kinds of maintenance requirements. If you want to get the look of wood but the durability of vinyl fencing, keep reading.
If it's time to find a new fence, you'll want to find one that matches your home design and increases your curb appeal. Wooden fences are versatile and durable, and they may be just what your home's aesthetics need. Unfortunately, wood fences aren't the easiest to care for, which is a deal breaker for some people. If you want a fence that has the same cosmetic appeal as wood but doesn't have all the maintenance requirements, you should think about vinyl fencing. Vinyl fencing offers the best of both worlds, and it can stand the test of time, so it might be the right choice for you.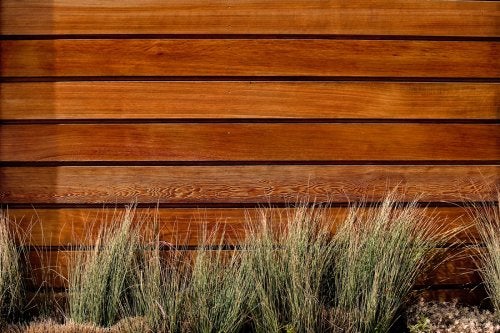 If you are a homeowner, there are a few terms regarding fencing in Bergen County that you might want to be able to identify. Knowing all about fence designs will make you better able to pick the best one, so you should keep up with the lingo. Some terms are straightforward, but others require a little more thought to figure out. Entrance gate, picket fence, and terminal post are only a couple of examples of common fencing terms, but not everyone knows exactly what these phrases mean. Keep reading for a closer look at some common fencing terms that all homeowners should know.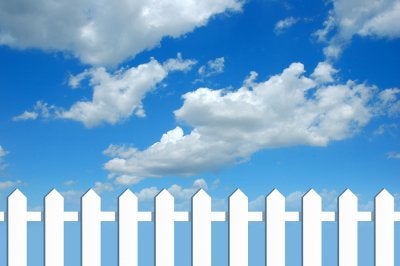 Entrance Gate
An entrance gate might refer to different types of gates and fencing installations. Some people use this term exclusively to refer to a gate that grants entry to the property, while others are more liberal with the verbiage. An entrance gate might also be one that leads into a courtyard, or even your pool area. Pool gates can be both aesthetic and effective in keeping your kids and your pets away from your pool when they aren't being supervised. In the same fashion, gates and fences that lead into your property should also be aesthetic as well as effective. If you want to keep intruders out, don't choose a fence that is easy to climb.
Picket Fence
A picket fence is often made of wood, but it doesn't necessarily have to be. A white picket fence has become a symbol of the American dream, and it can do a great job of defining the boundaries of your property. Although these types of fences are frequently made of wood, any fence that uses posts or vertical slats could be considered a picket fence. Small pickets that are spread out can tastefully surround a garden, while taller pickets can make for a privacy or pool fence.
Terminal Post
Every fence needs some support, and that's what terminal posts are for. A terminal post might be found at the end of the fence or on a corner. The posts that go up the stairs are also considered terminal posts.

Whether you've got a new vinyl, wood, or aluminum Bergen County fence, you can decorate it however you'd like to . You can add climbing plants to your metal fence, or you can use items like birdhouses to attract animals. You can also use your fence as a backdrop for a mural, which will add a perfectly unique flair to your backyard or place of business. A fence can be great during the holidays as well, and it will give you a place to hang up your decorations and beautify your house in celebration. Read on for some creative ways to decorate your new fence.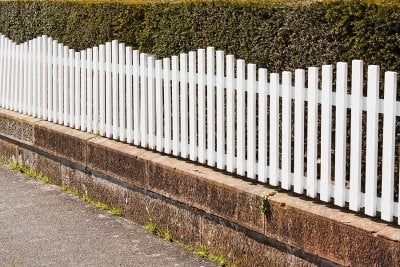 Plants and Animals
Depending on what kind of fence you go with, you might be able to adorn your new investment with climbing plants. Vines can fill in your slats and add more privacy and flair to your yard. You might also consider putting in a birdhouse, attracting some wildlife to the backyard and giving them a place to enjoy themselves. When you add a new attraction like a fence to your property, you can expect all kinds of species to show up.
Mural Backdrops
Whether you are friends with a professional artist, you have a knack for visual art, or you want to let your children express themselves, your fence could be a great place for a mural. You can commission a mural on the inside of your fence where it faces towards your yard, or you could talk to your neighbors and create a mural on the outside of your fence that brightens up your curb appeal. This is an interesting and unique way to add your own personal touch to your living space or add to the brand at your place of work.
Holiday Celebrations
It's always nice to see a house that's decorated for the holidays when you're driving around, and your fence gives you an extra opportunity to be festive. You can hang Christmas lights or an inflatable menorah during the winter months, red, white and blue decorations during July, or classic ghosts and pumpkins during October.

It's nice to find a fence company that will offer you their services at reasonable rates, but you shouldn't go for a contractor based on price alone. Plenty of other factors will influence your experience and your results, so you should take your time when you look for a professional in fencing in Bergen County. Look at this video clip for tips on finding the right fence contractor.
You might get caught up in the excitement of getting a new fence, but you shouldn't forget about the importance of its installation. A properly installed fence can serve you well for years. If you want the best fence contractor you can find, you have to look around. Do your research, and take to the Internet to look at different contractors' websites. Reading reviews and checking references can also be helpful.

For rental properties, aesthetic appeal and function are equally important to attract and retain desirable tenants. Landlords choose to fence in their properties because privacy and ornamental fences around homes in Hillsdale add value and look refined. If you already have tenants living at the property, try to give them advanced notice about the project. If you're showing the property to prospective tenants, let them know that you're planning a fencing project to enhance security and privacy for your tenants.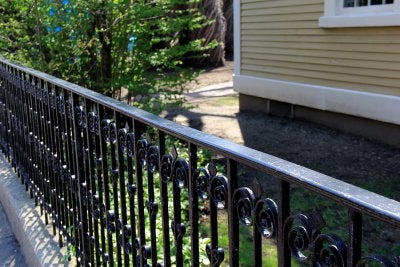 Deciding to Install Fencing
Landlords who install fences around their rental properties can look forward to increased property values and better curb appeal. Your investment should eventually pay for itself in higher rent payments. Plus, you may be more likely to attract more desirable tenants who will truly care about keeping your property in good condition. To a tenant, fenced-in property offers:
Enhanced privacy
Better security
Improved protection for pets and children
In some cases, fencing may be a necessity. If your rental property has a pool, you'll have to install a security fence with a lockable gate to protect neighborhood children. A security fence around the pool will also protect you from legal liability.
Selecting the Right Material
As a landlord, you already have a lot on your plate, between routine maintenance and service requests from tenants when something has broken. Although wood is an attractive material, it does require more upkeep than other options. Consider choosing an ornamental aluminum fence instead. Aluminum fences can make any property look more upscale. Although PVC fencing isn't quite as elegant as aluminum ornamental styles, it's another durable, low-maintenance, and cost-effective option that is popular among property owners.
Scheduling the Installation
After you've selected the right option for your property, let your tenants know about the installation, if you haven't already done so. Tenants are likely to be enthusiastic about the project, especially if they've made prior complaints about the neighbors. Ask your tenants to keep their dogs inside or leashed during the installation.
Adding the Finishing Touches
An aluminum ornamental or vinyl fence is a stand-alone feature, but you could dress up your property further by adding attractive landscaping. Add some flower planters to the area or invite your tenants to plant their favorite flowers along the fence.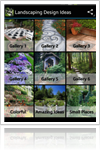 Putting up some beautiful, new fencing might get you in the mood to garden. Unless you're a natural born designer, you may need some inspiration to get started. Download the Landscaping Ideas app and get instant access to extensive galleries of landscaping and hardscaping masterpieces. Walk around your yard with your phone to compare how these ideas might look set against your own new fencing at your home in Bergen County.
With Landscaping Ideas, you can save and share your favorites from hundreds of exterior design samples. The content is organized into themed galleries, including a gallery for small spaces. You'll also find some unique lawn edging ideas for the areas along your fence. From Zen-like rock gardens to retaining walls to lighting features, this app has it all.
https://play.google.com/store/apps/details?id=com.LandscapingDesignIdeas.devOscar.app
Archives
2017
2016
2015
2014