Wood fences can enhance your home's overall curb appeal when well maintained, but a neglected wood fence can make your home stand out like a sore thumb in your neighborhood. Your home should be something you can be proud of, and your fencing is part of that home. If your wooden fence in Hillsdale has seen better days, there are many ways to revitalize it. Here are some helpful tips on caring for your wood fencing.
Use a Power Washer
Rain, wind, and sunlight are not gentle to outdoor structures. Over the years, your wooden fence may become dirty and dull. This can happen when wood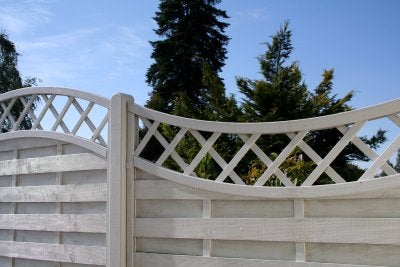 stains or sealers fade and erode away, exposing wood to the elements. Dust and dirt can accumulate in the grains of your fence's boards, discoloring them further. By using a power washer, you can strip away the layers of dirt and old wood cells with ease. However, due to its aggressive nature, a power washer can actually damage your fence if you overuse or misuse it. Be careful and follow the instructions listed in your machine's user guide. When in doubt, enlist the help of a specialist.
Repair Damaged Areas
Check your fence for damage that needs to be addressed before you stain it. Worn out boards that cannot be refastened or fixed should be replaced. Screws or nails that are jutting out should be screwed back or hammered in. Cracked boards can be repaired using waterproof glue or specialized patches. Rotted fence posts should be replaced with pressure-treated posts, and new concrete foundations should be poured.
Stain and Seal Your Fence
Once you have a cleaned and mended fence, reapply a stain and sealer to its wood. Stains are made to protect your wood's surfaces, thus extending its life. Take advantage of having a blank canvas to explore different colors or gloss treatments. Choose products that inhibit ultraviolet light, mold, and mildew. Generally, stains can last anywhere from two to five years.