Just because you need a fence to serve a practical and functional purpose doesn't mean you're only option is the same old traditional fence you see throughout your neighborhood. A fence can dramatically enhance your home's curb appeal while keeping pets and children safe and keeping unwelcome visitors out. There are a myriad of materials to choose from, and a fencing contractor in Bergen County can help you design a fence that is unique to your home and reflects your personal tastes and preferences. Here are some popular fence design trends to help inspire you before you meet with your fence builder.
Estate Fencing
Post-and-rail fencing, also known as estate fencing, is a contemporary take on the classic split-rail fence. Although estate fencing does not offer much in terms of security or privacy, the classic look can add a great amount of charm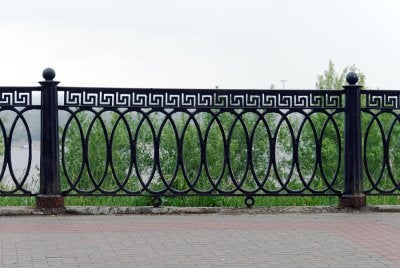 and appeal to your home.
Lattice Fencing
For a more decorative looking wood fence, consider the lattice design. Lattice fences may be constructed using cedar, pressure-treated pine, or natural whitewood, and can be customized with decorative posts and post caps for a personalized look and feel.
Wrought Iron Fencing
Decorative wrought iron fencing has experienced something of a revival in American as of late, and for good reason. Not only is wrought iron durable and lost-lasting, but it's also one of the strongest fencing materials and can provide you with supreme confidence in the safety and security of your new fencing. If you want to achieve the look of wrought iron but don't have the budget, consider aluminum as an affordable alternative.
Custom Fencing
Do you want a one-of-a-kind fence that will be the envy of your neighbors? If so, work with a fencing contractor in Bergen County who can help you design a truly custom fence. Combine different materials and fencing styles to give your property fencing a unique, customized look.