The vinyl fence revolution is changing the face of neighborhoods across America. This cost-effective and long-lasting fence material offers a weatherproof, pest-resistant barrier that can be tailored to your exact fencing needs. Different colors and finishes can even give your vinyl fence the appearance of cedar without the maintenance requirements and performance issues of real wood. Before you contact a fencing company in Bergen County, here are some things you should know vinyl fencing.
Benefits of Vinyl Fencing
When vinyl fencing first came out, it was prohibitively expensive and only for the very wealthy. Now, thanks to a price that is competitive with other fencing materials, average people are starting to experience the benefits of vinyl fencing for themselves. One of the best things about vinyl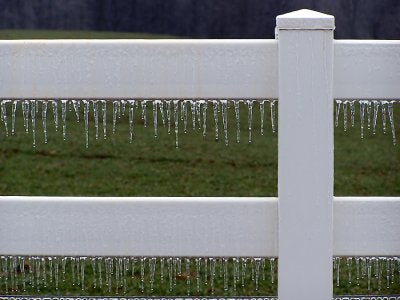 fencing in Hillsdale is that it won't crack, split, or splinter—not something you can say about wood fencing. Vinyl fences never need painting, staining, or sealing and they are virtually maintenance free.
Vinyl Fence Maintenance
Although vinyl fencing is just about the closest thing you can find to completely maintenance-free fencing, it is not 100 percent "no-care." About the only thing you'll need to do in order to keep your fence looking like new is to rinse off with a hose on occasion and scrub with soapy water or a vinyl cleaning solution when the fence becomes dirty. That's it!
Designing a Vinyl Fence
There are a lot of factors to consider when designing a custom vinyl fence. For starters, determine how much privacy you want with your new fence. Nothing is more classically American than white vinyl picket fencing, but don't be afraid to experiment with different colors to add a splash of visual interest around your home. Your Bergen County fencing contractor can also show you different accents and decorative components to make your fence stand out.